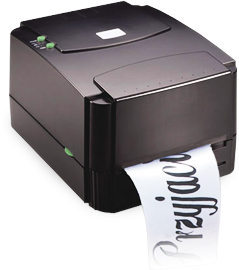 PREPARATION OF RIBBON
HAS NEVER BEEN SO SIMPLE, QUICK AND PLEASANT...

OFFER
The printout is immediate and of high quality and is completely resilliant to all weather conditions

The inscription is printed on pure silk ribbons available in 15 various solid colours and also one in national combination.

Three colours of the inscription are available: black, silver and gold

The cost of the preparation of 1 metre of the silk ribbon is only 0,50 Euro

The preparation of the ribbon takes 10 - 20 seconds
AVAILABLE COLORS
GREEN (olive)

GRAY-SILVER

WHITE

YELLOW GOLD

ECRu

SALMON

VIOLET

BLACK

MAROON

DARK GREEN

PURPLE

WHITE
RED

PINK
DOSTĘPNE KOLORY FRĘDZLI
Gold

White Shine

White Mate

DURABILITY
The printer is fitted with a head made completely from metal. It makes it durable and faultless for many years of use. The device is very effective and prints quickly.